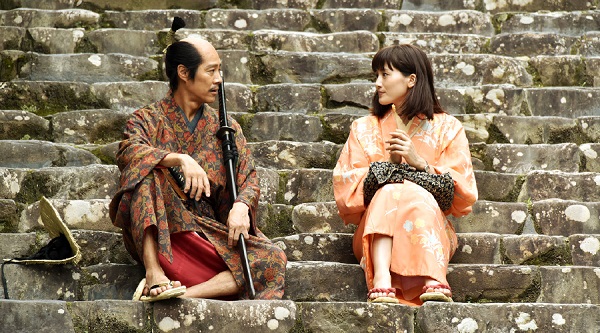 © 2017 Fuji Television Network, Toho, HoriPro
Inspired by one of the greatest mysteries in Japanese history
Past and present collide in this fantasy film when Mayuko (Haruka Ayase), a young woman who lacks direction in life, checks into the mysterious Kyoto hotel. The unlikely combination of a music box, a local sweet and the hotel elevator transports her into the Sengoku period (1407-1603) where she meets the infamous warlord Oda Nobunaga and his young page.
Inspired by one of the greatest mysteries in Japanese history – The Honnouji Incident – this spectacular and entertaining epic will screen its Australian premiere at JFF Fringe. In cinemas for one night only.
---
Part of JFF Fringe 2018 special screenings in Sydney and Brisbane. Catch Japanese films on the big screen with the limited season JFF Fringe specials. Presented in partnership with Event Cinemas.
日本語の解説は映画.comへ
Year: 2017
Length: 120 mins
Format: DCP colour
Classification rating: Recommended for aged 12+
Language: In Japanese with English subtitles.
Genre: Drama Period